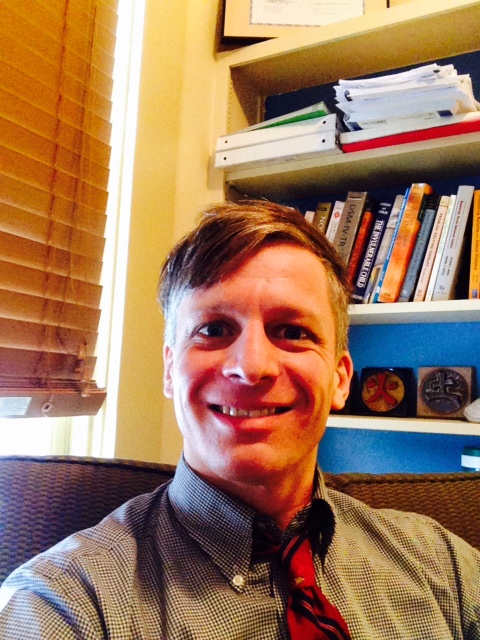 Gabe Bodzin, LISW
Licensed Independent Social Worker. Masters in Social Work from the University of Chicago, 2001.
**Gabe Bodzin no longer practices out of Eastwind Healing Center. His current practice address is 312 E College St., Ste 400, Iowa City, IA, 52240**
I help individuals with problems such as depression, anxiety, mood regulation, emotional intensity and vulnerability, trauma, substance abuse and addiction, and interpersonal conflicts and relationships. In my 20 years as a social worker, I have worked with adults, adolescents, and families.
I welcome clients who seek to increase mindfulness of internal experience and a path forward based on individual strengths and resources. In sessions, I create a space that's compassionate and nonjudgmental to engage with the full range of our emotions, thoughts, behaviors and urges and find a middle path leading to personal wisdom and intuition. I tailor my approach to each client's needs and incorporate tools and ideas from a variety of practice models. I have extensive training in Dialectical Behavior Therapy (DBT) and other mindfulness based cognitive behavioral approaches such as Acceptance and Commitment Therapy (ACT). These practices engage with techniques to help us experience, express and regulate our internal reactions, and as a result gain greater ability to move through pain and distress in our lives with effectiveness, acceptance and commitment to value driven behavior.
A native of Detroit, Michigan, I now live in a stand of woods in the middle of Iowa City with my wife and two children.
Gabe Bodzin only accepts BCBS.
To find out if Gabe is accepting new clients, or if you are current client wanting to schedule or cancel an appointment, please email info.middlepaththerapy@gmail.com
For Gabe Bodzin's intake forms, please download the form below: