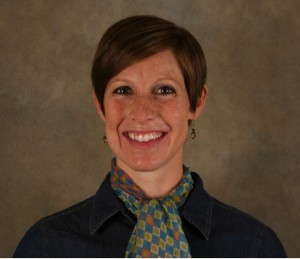 Renee Gullickson, DNP, ARNP, PMHNP-BC
Dually Board Certified Psychiatric Mental Health Nurse Practitioner (American Nurses Credentialing Center) and Family Nurse Practitioner (American Academy of Nurse Practitioners). Doctor of Nursing Practice (DNP), University of Iowa, 2015. Masters of Science in Nursing (MSN), University of Iowa, 2010. Bachelors of Liberal Studies (BS), Iowa State University, 2004.

**Renee Gullickson no longer practices out of Eastwind Healing Center. Her current practice address is 312 E College St., Ste 400, Iowa City, IA, 52240**
Dr. Gullickson provides holistic mental health care in collaboration with traditional medicine. She uses her nursing background as a Family Nurse Practitioner to guide her treatment plans in evaluating for physiological causes of symptoms before treating with psychiatric medications.
As a Psychiatric Mental Health Nurse Practitioner, Dr. Gullickson can diagnose and treat the following conditions:
Anxiety Disorders
Depression
ADHD
Mood Disorders (Bipolar I and II)
Insomnia
Personality Disorders
Schizophrenia
PTSD
Patient-centered care is the foundation of my practice. Each of us has a different view of what 'healthy' means. I believe it is important to take time and collaborate with clients to develop individual goals to assist each person in living a life of mental, emotional, spiritual, and physical health."
Her doctoral project involved the use of Listening Visits as treatment for postpartum depression. She collaborated with the Iowa Department of Public Health to improve access to this treatment option.
Dr. Gullickson incorporates psychotherapy, guided imagery, and mindfulness into visits when desired. She highly values collaboration with other disciplines to ensure that her clients receive the expertise needed to reach their health goals.
Her free time is spent enjoying the outdoors with her husband and three children.
Renee Gullickson only accepts BCBS.
For Renee Gullickson's intake forms, please download ALL the forms below (except the intake form for minors if you are an adult):