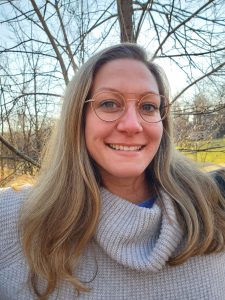 ** On maternity leave until 11/22 **
Trista Carlson, LMT Shiatsu table massage, Thai floor mat massage, Kinesiology Taping Practitioner Certification: Combining Taping & Movement to Improve Functional Outcomes, IASTM Practitioner Certification: Combining Instrument-Assisted Soft Tissue Mobilization & Movement to Improve Function & Performance
Shiatsu practitioner Trista Carlson, LMT, has a radiant energy and joyful spirit. A session with her is what the doctor and chiropractor order for soft tissue work that leaves you light on your feet and pain-free. Trained by James Luth and Wataru Ohashi, Trista has been practicing in Iowa City since 2012.
The ancient practice of Shiatsu, also known as acupressure massage, is for the treatment of injuries as well as a general maintenance to ignite the body's healing systems. Recipients remain clothed, removing necklaces, belts and shoes.
When applied over a stretched muscle kinesiology tape lifts the skin accelerating lymph flow to the muscles and aids in healing by providing neurofeedback to your injured or painful area.
Trista sees clients on Mondays and Wednesdays at Eastwind Healing Center.  Please visit her facebook page at : www.facebook.com/fixmeTCK if you would like more information or to schedule with Trista at her other office location.
Email Trista Carlson at tristacarlson@gmail.com
Massage rates:
30 minute = $55
45 minute = $75
60 minute = $90
75 minute = $105
90 minute = $125
For Trista Carlson's intake,  please download the form below: