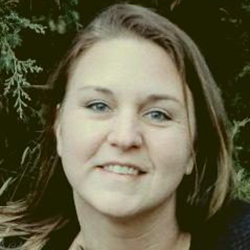 Amber Arthurs, ARNP
Board Certified Adult-Gerontology Nurse Practitioner
Amber is focused on developing a partnership with her clients by providing patient-centered care. She believes it is important to take the time to listen to her clients' concerns and health goals to develop an optimal treatment plan. Amber believes in utilizing holistic treatment along with traditional medicine. She feels that it is important for her clients to understand the treatment plan as well as fully understand why they are taking medications.
Amber's style of practice includes traditional medicine, as well as natural treatments including but not limited to: vitamins, supplements, lifestyle modification, nutrition, exercise, and stress management.
Amber's background is in Neurology and Sleep medicine and she will continue providing services for migraines and sleep disorders at Eastwind. Throughout her career in neurology, she has found a passion for Mental Health given the strong impact it can have on neurologic disorders. She is currently working on her Psychiatric Mental Health (PMHNP) Certificate at University of Iowa. While obtaining her PMHNP degree, she will provide medication management for patients with anxiety and depression. After completing her degree, she will begin offering psychotherapy services.
Amber Arthurs only accepts Blue Cross/Blue Shield plans.
To schedule an appointment with Amber, please email aa.mindfulpractice@gmail.com or call (319) 337-3313, ext. 16 to leave a message.