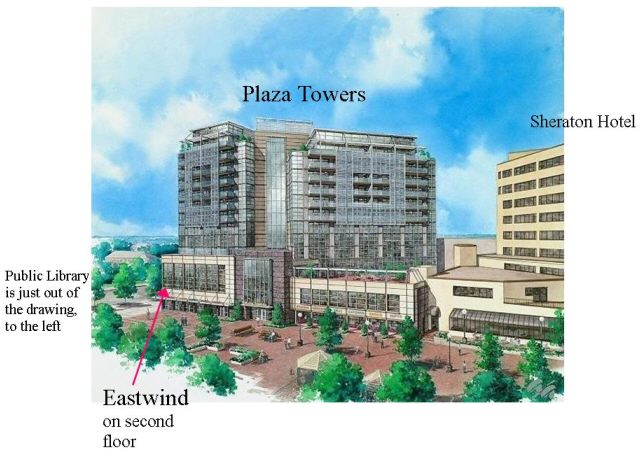 Eastwind Healing Center is on the second floor of the Plaza Towers building.
Plaza Towers is located in the heart of downtown Iowa City next to the Public Library, where College Street meets Linn Street.  Eastwind Healing Center is on the 2nd floor, above the Hotel Vetro Lobby, Formosa Restaurant, and the Bread Garden.
The main parking ramp, on the corner of Dubuque and Burlington Streets, has a covered walkway from parking level 3E to the Plaza Towers Building.
You can also enter the building by walking through the Pedestrian Mall into the revolving door between Bread Garden and Formosa Restaurant.
221 E College St Suite 211
Iowa City, IA 52240