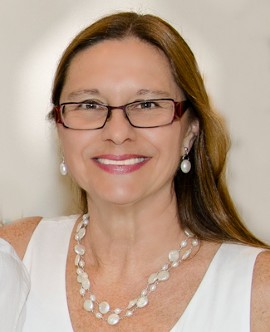 Pamela Sabin, BGS, LMT
Licensed Massage Therapist, Reiki II practitioner.
Swedish, Shiatsu, Swe-atsu™, Swe-hot-tsu™, Immune Tune-Up Massage, Hot Stone Massage, Aromatherapy, Reiki and NRT.
Pamela Sabin has been sharing the rewards of therapeutic massage for the last 20 years in the Iowa City area. In her work she creates a nurturing, intuitive, relaxing environment working on the soul level of the body to connect with the physical. She follows the healer in your body…
Her specialty is Swe-astu™ a combination of Swedish and Shiatsu Massage.
Pamela's treatments are enhanced with NRT (Neural Reset Therapy), Reiki, Aromatherapy, Flower Essences, Craniosacral, Oriental Theory and Practice, Western Herbs and Nutrition and Alkalizing the body. As an instructor of Aromatherapy and Integrative Massage at the local East-West School of Integrative Healing Arts, Pamela has the experience and knowledge to deepen stress release and help the body facilitate healing during a session.
Pamela has spent most of her life helping people get healthy and stay healthy. She spent decades running several restaurants and operated her own, The Kitchen in Downtown Iowa City for 15 years.  She has been studying and practicing Natural Health and Healing for 30 years. After spending time with the Belizean healer Rosita Arvigo in 1998, Pamela realized her calling was the healing arts. Graduating from the Eastwind School of Holistic Healing that year, she immediately opened her therapeutic massage business.
As a Licensed Massage Therapist, Pamela operates Wild Flower Healing Arts and is a National Nutritional Cleansing Coach, helping clients cleanse their bodies, releasing weight and eliminating toxins in the process. She also is a proponent of alkalizing the body for optimal health.  Pamela co-owned and operated Vortex in downtown Iowa City for 22 years. A passionate organic gardener of flowers, herbs and nourishing foods, Pamela has been formulating and making Body Products for Retail and Wholesale with her Company Sacred Earth Botanicals.
Pamela lives with her husband Jonathan, son Julian and adopted dog Buddy and enjoys Music, foreign film, gardening, walking with Buddy and laughing until she cries…
"Allow yourself to relax and enjoy a healing gift to yourself"
" I love changing lives with massage…one client at a time"
Massage rates:
30 minute = $60
45 minute = $80
60 minute = $95
75 minute = $110
90 minute = $130
To download Pamela Sabin's intake forms, please click the link below: