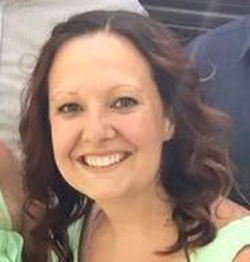 Natasha Clark, DNP, ARNP, PMHNP-BC, WHNP-BC
Dually board certified as a Psychiatric Mental Health Nurse Practitioner and Women's Health Nurse Practitioner.
Doctor of Nursing Practice, University of Iowa, 2018
Post Master's certificate, PMHNP, University of Iowa, 2017
Master of Science in Nursing, WHNP, Frontier Nursing University, 2012
Bachelor of Science in Nursing, Coe College, 2008
Dr. Clark prescribes psychiatric medications and also offers psychotherapy (Trained in EMDR). She believes in incorporating holistic treatments along with traditional medicine whenever possible.
She is a huge advocate of mindfulness to reduce anxiety and improve mood, amongst many other positive health benefits. Her doctorate project looked at the impact of meditation on the well being of women with chronic pelvic pain in her previous clinic.
While working at the University of Iowa, she cared for women with gynecologic cancer, women with chronic pelvic pain, and women with general gynecology needs. Given all the mental health needs she saw in her patients, she returned to school to obtain her Psychiatric Mental Health Nurse Practitioner degree so she could care for both the physical and mental health needs of her patients.
She spent 2 years working in child psychiatry after graduation, providing medication management services to children over the age of 6 years. In her current practice she offers medication management for children and adults. Therapy is offered to teenagers and adults.
Dr. Clark works with patients who have the following conditions:
* Anxiety Disorders
* Depression
* Postpartum Depression
* ADHD
* PTSD
Natasha Clark only accepts BCBS.
Email Natasha at mindfulness.mh@gmail.com
For Natasha Clark's intake forms, please download the form below: