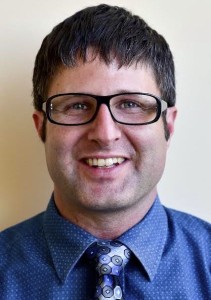 Patrick Yoerger L.Ac., NCCAOM
Licensed Acupuncturist. Master of Acupuncture, Northwestern Health Sciences University (NHSU), 2014. Massage therapist, Eastwind School of Holistic Healing, 2003.
To schedule an appointment, please visit https://www.iowacityacupunctureclinic.com/schedule-online/ or you can email Patrick directly at patrickyoergerlac@gmail.com.  
During acupuncture school, Patrick worked as an intern in several settings in the Minneapolis area, including the University of Minnesota Medical Center, Pillsbury House Integrated Health Clinic, and Edith Davis Teaching Clinic. Patrick is certified in the Clean Needle Technique (CNT), and holds certification as an acupuncturist through the National Certification Commission for Acupuncture and Oriental Medicine (NCCAOM). Patrick is also a Trigger Point therapist.
Prior to pursuing training in acupuncture, Patrick had a successful massage therapy practice in Iowa City for several years. As a massage therapist, Patrick specialized in myofascial trigger point therapy – treating pain conditions such as headaches, backaches, neck and shoulder pain, and plantar fasciitis. He also took continuing education in myofascial pain patterns and courses that explore the correlations between acupuncture points and myofascial trigger points, including dry needling techniques. He is an Associate Professional member of the National Association of Myofascial Trigger Point Therapists and an expert at identifying an treating myofascial pain and dysfunction. Now, as an acupuncturist, Patrick combines his knowledge of Traditional Chinese Medicine with his deep understanding of the human body, in order to treat a wide range of syndromes and disorders, including those recognized by the World Health Organization's (WHO) 2003 report "Acupuncture: Review and analysis of Reports on Controlled Clinical Trials." Patrick would be happy to work with the following conditions, as well as other chronic health problems:
headaches and migraines
muscle pain and stiffness
low back pain
neck and shoulder pain
sciatica
facial pain
TMD (temporomandibular dysfunction)
frozen shoulder
tennis elbow
knee pain
digestive disorders
nausea
postoperative pain
scar tissue reduction
depression and anxiety
post traumatic stress disorder
gynecological conditions
Email Patrick at patrickyoergerlac@gmail.com
Schedule online at: https://www.iowacityacupunctureclinic.com/schedule-online/
For Patrick Yoerger's intake forms, please download ALL the forms below: