Mammoth Hills Coaching and Wellness, LLC
www.mammothhills.com
866-425-8066, option 1 for Todd, option 2 for Kerri
The services provided by Mammoth Hills Coaching and Wellness, LLC are not medical services, and not covered by medical insurance.
Mammoth Hills Coaching & Wellness, LLC practitioners are here to support people and pets who are open to the opportunity to self-heal. You are a professional, a super mom, a master juggler of life events, but despite your valiant efforts, you may be struggling to find balance. The reprieve you need and the support you deserve to restore your personal power is available right here, right now, at Eastwind Healing Center.
Our practitioners offer several Complementary and Integrative Health (CIH) approaches. They draw upon an eclectic mix of tools in an ever-growing toolbox that are customized and designed to support your goals. Specific CIH approaches offered include core shamanism, Healing Touch, and intuitive performance coaching. Our practitioners set the intention to support your highest good with every session. While it's not possible to provide any guarantees, let our practitioners put their experience to work for you and devise a plan that you can afford, stick with and benefit from. The services our practitioners offer are designed to complement what you may be doing with other providers, meaning that they can provide the mind-body-spirit portion that may be missing from the medical or other work you may be doing elsewhere.
Your "How to get ME back" consultation is not an initiation of a practitioner client relationship. It is simply a confidential introduction where our practitioner will listen to your goals and share a bit about what the practitioner can bring to the table, used by both you and the practitioner to see if we are a good fit. No strings, no pressure. Click on this form to help you formulate what you are really looking for so we can make best use of our time.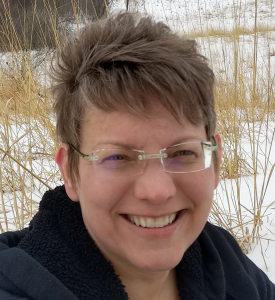 Kerri Husman, MD, FAPA, IFMCP, DCEP, CIHC, CHTP, CHMRP, HTAP
Services Provided:
Core Shamanism – As a white level core shamanic practitioner, Kerri provides services that include retrieval of a previous power animal, transfer of power by various means, extraction of spiritual intrusion (this is not compassionate depossession), soul retrieval, divination, as well as psychopomp and other assistance with death and dying. Her training and methods are utilizing core shamanism methods, as taught by the Foundation for Shamanic Studies. Core shamanism is a substance free experience for both the practitioner and client. 
https://shamanism.org/workshops/coreshamanism.html?origin=sitelink&sitelinkname=coreshamanism&gclid=Cj0KCQjwjpjkBRDRARIsAKv-0O0oY2J_IorFWUCDWcOB6g385AdoX1qv84xoShT0JwZTAZy7kG–okwaAjItEALw_wcB
Healing Touch energy medicine which supports releasing stagnant energy in the field as well as promoting relaxation and restoration. Kerri works with both pets and people. As Kerri is allergic to dogs, but loves to work with them, most of her animal work is done via distance or outdoors, not in enclosed space. Special discount for active service dogs. 
https://www.healingbeyondborders.org/index.php/what-is-healing-touch
https://www.healingtouchforanimals.com/What_IsHTA_a/238.htm
Coaching – as a Certified International Health Coach (CIHC), Kerri provides coaching services that work with the energy field. In this context, we are using the energy field together in the support of performance enhancement. 
https://www.energypsych.org/page/aboutenergypsych

http://www.basketballinsiders.com/high-performance-mindfulness-mental-performance-the-nbas-best-kept-secret/
Supporting Functional Medicine clients by supporting the center of the functional medicine matrix. Kerri is not using her certification to treat Functional Medicine as a physician, but using her knowledge and experience as a coach, healing touch practitioner, and shamanic practitioner to support the center of the functional medicine matrix (mind-body-spirit) to support your wellness goals.
https://www.ifm.org/functional-medicine/
HOURS: By appointment M-Sa.
Services provided elsewhere:
Although Kerri Husman is a licensed physician in the State of Iowa, she only offers her services as a Shamanic and Healing Touch Practitioner and Health Coach through Mammoth Hills Coaching & Wellness, LLC and her services are not part of her medical practice. She will not advise, diagnose, treat, or manage your medical conditions or psychological disorders. Dr. Husman provides psychiatric care and psychotherapy in a separate practice at Vitality Psychiatry, P.C. If you are a resident of Iowa and interested in Dr. Husman's psychiatric/psychotherapy services, you can call 866-425-8066 for questions and scheduling. She does not provide services to past, present, or future psychiatric patients at her healing practice, or vice versa, and will refer out to individuals she knows and trusts, from either practice, as the need arises.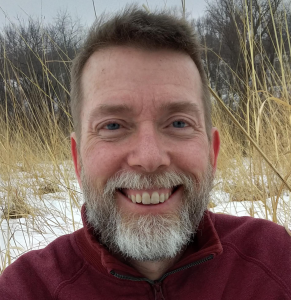 Todd Leach, BA, HTP
BA-Communications
Functional Medicine Certified Health Coach, 2019
Healing Touch International Practitioner, 2020 
Services Available:
Healing Touch energy medicine which supports releasing stagnant energy in the field as well as promoting relaxation and restoration.
https://www.healingbeyondborders.org/index.php/what-is-healing-touch
HOURS: Healing Touch via distance or in person by appointment only.
PHONE: 319-337-3313
FAX: 319-337-0686
LOCATION
221 E College St Suite 211
Iowa City, IA 52240