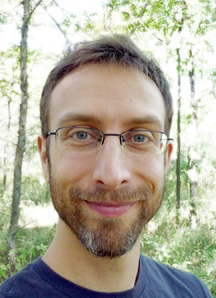 Joseph Mizelle, LMT
Licensed Massage Therapist, Certified Yoga Teacher, Reiki Master/Teacher.
Deep Tissue Swedish Massage, Neuromuscular Therapy, Heated Stone Massage, Shiatsu Bodywork Therapy, Thai Massage, Qigong Massage, Chi Nei Tsang Internal Organ Detoxification Abdominal Massage, Craniosacral Therapy, Reiki Healing and Instruction, External Qi Healing, Sound Healing, Yoga & Qigong Instruction, and Hypnosis.
Joseph began his journey into the healing arts as a youth, through the practices of Meditation, Reflexology, Creative Visualization, Yoga, Lucid Dreamwork, and studies in Hypnosis and Neurolinguistic Programming. Further studies in Herbalism and Therapeutic Movement at Goddard College cemented Joseph's commitment to the healer's path. When the opportunity to study at the Eastwind School of Holistic Healing presented itself in the year 2000, Joseph delved deeply into the study of Massage Therapy, Shiatsu Bodywork Therapy, and Energy Healing. A firm believer in lifelong learning and self-directed education, Joseph continues to study and deepen his practice through workshops, continuing education, and independent study.
From 2006 through 2008 Joseph taught Traditional Chinese Medical theory and Shiatsu Bodywork Therapy at the Eastwind School of Holistic Healing. He became the lead instructor for the school, and taught much of the curriculum. Joseph continues to provide instruction in Thai and Shiatsu Bodywork Therapy, and Sound Healing presently, as well as offering continuing education workshops in various subjects. Joseph began his healing practice at Eastwind Healing Center in 2006. Eastwind has been a wonderful experience of collaboration with a broad variety of excellent practitioners in numerous healing disciplines.
In 2017 Joseph completed a professional training course in Hypnosis and Hypnotherapy with Dr. Candida Maurer, and has been practicing Hypnosis professionally since. Hypnosis has been a lifelong subject of interest and study for him, and is proving to be a wonderful addition to his therapeutic approach.
"I love my work, and I am committed and passionate about health and healing, feeling good in the body, and living life to the utmost. It's my belief that everyone can benefit from Massage and Bodywork Therapy, Energy Healing, and Hypnosis, and it is my mission to bring healing to as many people as I can in this life."
Email Joseph at mymassagehero@gmail.com
Massage rates:
30 minute = $55
45 minute = $75
60 minute = $90
75 minute = $105
90 minute = $125
For Joseph Mizelle's intake forms, please download BOTH the forms below: