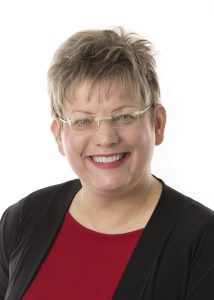 Dr. Husman has been practicing psychiatry independently since 1999, completing board certification in psychiatry in 2001 and child and adolescent psychiatry in 2002. She then spent 4 years working in East Central Iowa completing her assignment with the National Health Service Corps, which included serving several community mental health centers, hospitals, county homes, nursing homes, and a college. She has also worked in a PMIC facility.  She then spent 15 years as a partner at Cedar Centre Psychiatric Group, LLP, in Cedar Rapids, IA, providing both inpatient and outpatient services, and later 100% outpatient care. What she brings to Eastwind Healing Center is a wide range of experiences over the past decades, and she knows what services work well in her hands and what populations she feels best equipped to serve. Her focus is working with women and children and LGBTQIA+ individuals ages 6-64 with anxiety, trauma, and pain conditions. She refers out treatment for eating disorders and primary psychotic disorders. She has spent the past several years developing a mastery of therapy tools that all share one thing in common – they work with the unconscious mind. 
If stirring the peas around the plate in cognitive behavioral therapy has still not allowed you to step away from the table, so to speak, please keep reading. The peas are not going anywhere until we provide proof of safety, support self-compassion, release, and reframe what your unconscious believes makes peas undesirable, dangerous, scary or gross.
While traditionally conservative in her prescribing style, Dr. Husman often chooses cost saving generic medication over the latest player that may not bring more to the table. She also is a firm believer in starting low and titrating, trying to limit and avoid the polypharmacy bind when possible, and that with every start date, there is a proposed end date. Medication is not intended to be a lifelong burden for many of the psychiatric diagnoses she treats.  She also is well trained in the lifestyle aspects of psychiatric care. With her certification in functional medicine, she brings to the table the lifestyle components of treatment, such as sleep, self-care, meditation, diet, movement, and connection with your spirituality – all on YOUR terms, as well as the use of scientifically studied supplements that are over the counter in the US, but prescription in other countries, providing more options for those who cannot tolerate traditional prescription medication use. 
Additionally, she is certified in comprehensive energy psychology, holographic memory resolution and Healing Touch, as well as trained in acceptance and integration training, Ericksonian hypnotherapy, emotional freedom technique, and thought field therapy. These tools promote relaxation in various ways, provide proof of safety, and allow for changes to occur at the unconscious level. Self-compassion training, self-guided imaginal exposure, cognitive reframing, empty chair Gestalt technique, many Ericksonian techniques, and resetting or clearing the energy field though tapping and other means are all components in use, and these tools can be used together as is called upon to provide a unique experience for the patient. These tools, taken as a whole, are best used for the treatment of all types of anxiety and trauma, in addition to Tourette's, stuttering, ADHD, and depression and chronic pain. The most important ingredient in the recipe for success is that the patient genuinely commits to doing the work. Sometimes, our best cognitive intentions are thwarted by our unconscious mind frozen in all those moments of shame, regret, anger, humiliation, fear, and the like. Homework is often involved, and unwillingness to do personal homework will typically result in slower recovery. So, it is a team effort. In hypnotherapy, all hypnosis is self-hypnosis. Dr. Husman facilitates processing gently, and most often indirectly, so the patient is comfortably in control of the process. Hypnotherapy is not meant to be a method of seeking repressed memory, and any work with the unconscious is with intention to promote healing the emotional components of past experiences so that you can move forward truly living your full life.
As a result of working with the unconscious, memories of traumatic events may fade, meaning not only the emotional charge. If you are involved in a legal proceeding related to a past traumatic event, you may wish to discuss working with the unconscious with your attorney before proceeding. 
Dr. Husman is a Blue Cross/Blue Shield provider and accepts out of network patients charging the Blue Cross rate. Payment is due at time of appointment. She uses an EHR portal, and after you are admitted into the portal, and have set up an account,  read and signed the appropriate forms, insurance benefits have been verified, and you have had your initial appointment, you will be able to cancel and reschedule subsequent appointments on your own. There is also a HIPAA compliant means of direct communication with Dr. Husman where she will share homework assignments with you and answer brief yes/no questions. There are brief emergency appointment slots built into her schedule that you can select for yourself as needed. She checks her portal daily as her ability to cover her own call. The portal has an app for your phone, conveniently allowing you to connect and see messages. She does not provide inpatient services at any hospital. If you need emergency services, please call 911, 988, or go to your nearest emergency room. 
COVID-19 information, telehealth, and your health:
If you are feeling ill, or have been exposed to someone ill with a respiratory illness, we ask that you change your appointment to virtual or reschedule. While the state of Iowa has telehealth parity, not all out of state Blue Cross/Blue Shield plans cover telehealth with your in office doctor, and only cover telehealth with a 3rd party company. If you are requiring a virtual appointment, it will be completed using HIPAA compliant professional level ZOOM in the portal. Initial intakes are typically conducted in person. 
If you wish to conduct your appointment virtually, and are not sure it will be covered by your Blue Cross/Blue Shield plan, please call the customer service number on the back of your card, and ask the following question: "Is TELEHEALTH covered with my CHOSEN LOCAL IN NETWORK PROVIDER?" Remember, if you are told telehealth is currently offered ONLY by Docs-on-Demand, Teledoc, or another third-party service, then it would not cover services with me. Nobody wants the surprise of an uncovered appointment, so please call.  
At Eastwind Healing Center, we use a Molekule air filter in our waiting area and many offices have additional Molekule filters. This is one of the few filters available to the public that has done the research showing that it destroys a virus representative of COVID-19. We also wipe surfaces down between each patient, and all parties that enter Eastwind Healing Center are requested to wash their hands before entering, and to wearing a mask in the waiting area is encouraged.  You will be asked to continue to wear a face covering during the session with Dr. Husman.  Please bring at most one caregiver/guardian and no additional family members to an in-person appointment due to exposure risks. If another parent wishes to be involved with the appointment, we can easily have them signed in on Zoom or by speakerphone. We have all learned to adapt in these challenging times, and appreciate your cooperation. 
Please call 866-425-8066 with any questions and to schedule your intake. 
To learn more about the tools Dr. Husman uses, see these links for further information. 
Acceptance and Integration Training
Comprehensive Energy Psychology
Healing from The Body Level Up
Ketamine Assisted Psychotherapy (KAP)
Under the law, if you do not have or are not using insurance, you have the right to receive a GOOD FAITH ESTIMATE for the total expected costs of any non-emergency items or services. Click here to learn more